The new exhibition at the Kadriorg Art Museum observes how artists' attitudes to the environment have changed over the course of time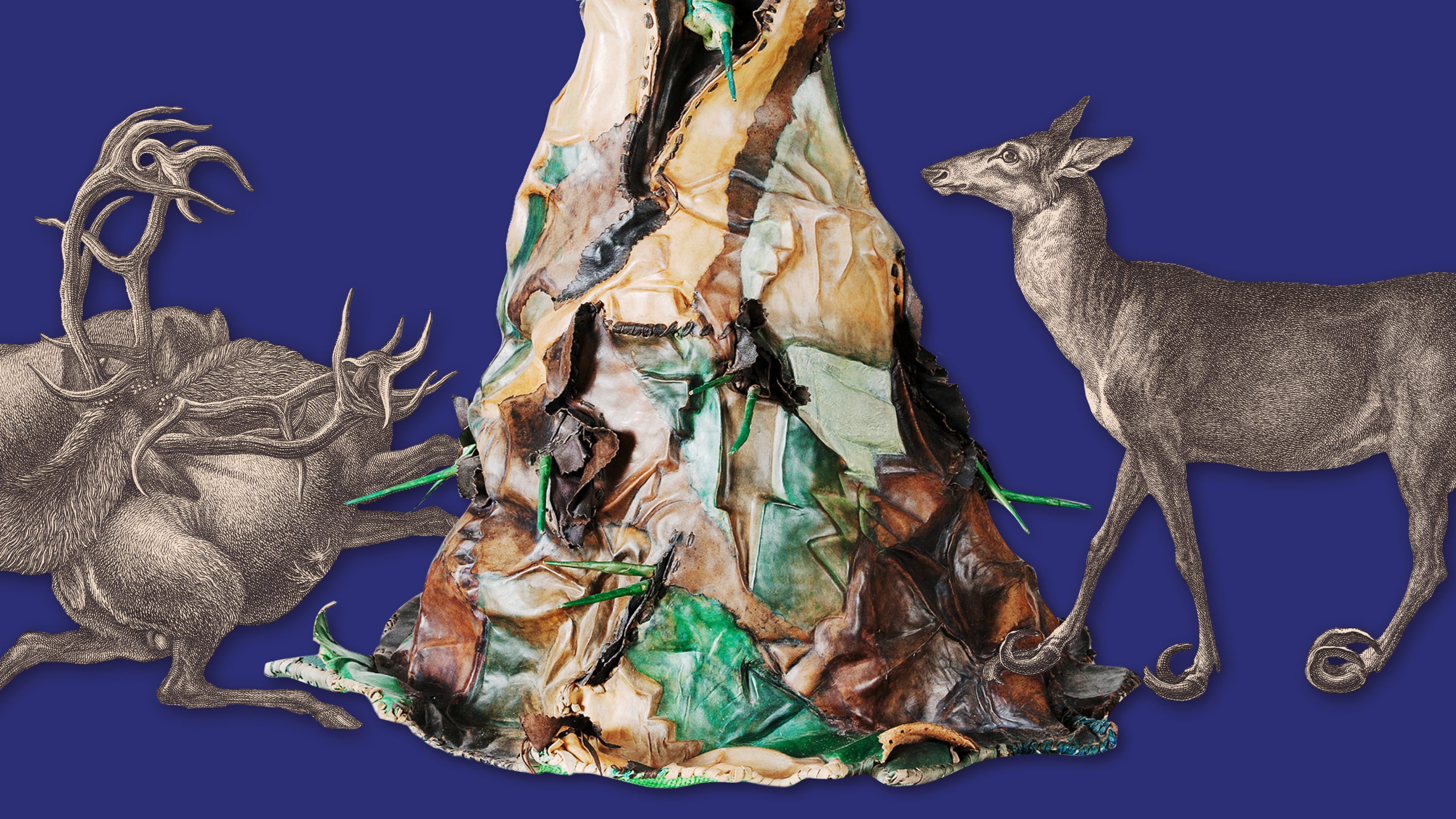 The Art of Adapting, which opens at the Kadriorg Art Museum on 15 September, is an exhibition that explores how we habitually perceive, interpret and value natural environments and our co-species.
Works by the following artists will be displayed: Sophie Durand, Elo-Reet Järv, Sandra Kosorotova, Kärt Ojavee, Uku Sepsivart, Denisa Štefanigová, Paco Ulman and Kristina Õllek. The exhibition is being curated by Madli Ehasalu and Triin Metsla.
The exhibition observes the approaches of contemporary artists to nature appreciation and the de-aestheticising of nature rooted in ecological aesthetics. The borders between humanity and the natural environment have been shifted in the exhibition halls with the help of art: critical contemporary artists and works from the collections of the Art Museum of Estonia provoke discussions on biodiversity, variability, co-species, dependency relationships, eco-anxiety and sustainability.
"A new time demands a new awareness: an ecological awareness to be exact. It is somewhat dark and scary being in that new awareness, but those thoughts and feelings cannot be ignored. We need to adapt. Amidst those thoughts, we become aware of ourselves as a species and of our trans-species actions that have an irreversible effect on the living environment," claim the curators of the exhibition, Madli Ehasalu and Triin Metsla.
In dialogue with artworks by old masters found in the collections of the Art Museum of Estonia, contemporary artists give viewers food for thought: what was the natural environment like in previous centuries, how have artists approached the environment, and how has this approach changed under the changing environmental conditions? Several interpretations are rooted in the artists' personal relationships with consumption and their use of materials, conveying a wish to come up with more hopeful future scenarios.
The exhibition is also founded on the adaptability of the participants and compilers: they have used pre-existing works and design elements or have adapted, rediscovered and placed them in new environments. One of the aims of this exhibition is to think about sustainable curating: low costs and productivity, existing works of art and slow transport.
The opening ceremony will include Johann Rosenberg's sculptural performance Adapting to 360°, which will emerge right out of the core of the myth: under the very eyes of the audience, legends from Ovid's Metamorphoses depicted on the ceiling of Kadriorg Palace will come to life.
The exhibition is part of the Green Museum agenda of the Art Museum of Estonia and a continuation of discussions on themes and issues raised by the Kumu Art Museum's exhibition project Art in the Age of the Anthropocene.
The exhibition is accompanied by public programmes and educational programmes. The Art of Adapting will remain open till 3 March, 2024.
Curators: Madli Ehasalu and Triin Metsla
Design: Siim Karro
Graphic design: Tuuli Aule
Exhibition team: Richard Adang, Anu Allikvee, Aleksander Meresaar, Aleksandra Murre, Kerttu Männiste, Kaidi Saavan, Laura Tahk and Madli Valk
Educational programmes: Ilona Kroon, Eneli Raal and Berta Vahtra